Have you seen the newly redesigned website?
If you haven't seen the new website, go check it out.  It is located at http://www.usrvdtc.org.  Make sure to add a bookmark to the website from your web browser.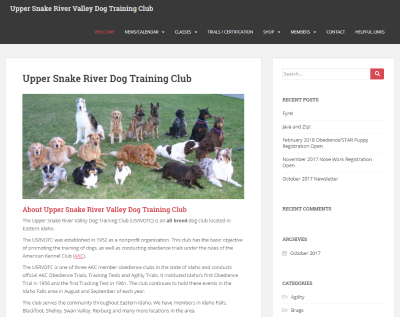 New Online Class Registration!!!
You can now register online for any of the upcoming classes.  You can pay online with your credit card, Pay Pal, or if you prefer, you still have the option to pay by mailing in a personal check after checkout.  This should make registering for classes simple and quick.  Classes may fill up quickly so be sure to register early.
Registration for Winter 2018 Obedience is available.  This includes:
Feedback
If you have any questions or comments about the redesign of the website, feel free to send an email to webmaster@usrvdtc.org