Don't miss this opportunity to learn more about scentwork.  Come join the fun!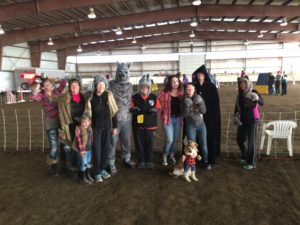 We hope fun was had by all that attended our "Howl-o-ween" Agility Trial this past weekend.  We appreciate all the many worker who made the trial run smoothly.
Thank you to our chief course builder, Michael Cook, and all that helped with setting up our courses.
Many thanks to:  Frank, for our fabulous food; Lucien, for great hospitality; Leslie for organizing our workers; and Carl for always being where we need him!
Thank you to all who came to help set up and take down.  Many who came to help didn't even have a dog entered!
Thank you to Danielle LaGrave for judging and great courses.  A great judge makes for a great trial.
Be sure and check out the "werewolf pack" running….https://youtu.be/pCnXRPHCa6c
Happy "Howl-o-ween"